Conference Photography UK
Berkshire-based, Corporate, Conference and Event
Photography service for companies and venues
Our event photography service covers the full range of activities that your company or venue
may host. We also provide photography for your business, brochure or website.
Based in Berkshire, we are well placed to cover the Midlands, London and the South of England
Service
You can expect a professional, efficient and friendly photography service whatever your
requirements.
We understand the importance of your occasion and blend in with your attendees, staff and
guests to capture relaxed, natural shots.
Maybe you have a new staff member joining and you want some posed shots. No problem.
Perhaps you need a record of your team building or training day or maybe photographs of your
sales meeting or seminar. We can also cover your award ceremony - in fact, just about any
corporate or business event or photography requirement..
Just call or email for an informal chat about your requirements.
Conference Photography - We cover Berkshire, Hampshire, Surrey, Buckinghamshire
, Wiltshire, Oxfordshire, London, Hertfordshire, Bedfordshire,
Middlesex, Dorset and beyond. Towns including Newbury, Reading,Basingstoke and more.
Copyright ©
Conference Photography
2018
Privacy Policy
Now in our 13th Year
"Working professionaly in the
photography industry for over 12
years means that working with
clients is second nature, The aim is
to provide high quality affordable
imagery in response to the growing
demand for visual graphics"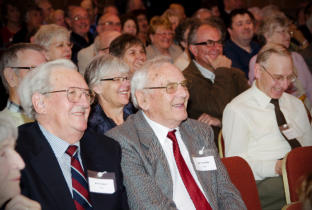 About your Requirements
If you are interested in our service, please email
or call and say a few words about what you are
looking for….what's important to you as well as
location and date times….See the contact page
for office hours, email and phone numbers…
Even more helpful…..
…..if you can include some information about
how you would like your images. For example,
as well as high resolution print quality photos, a
popular request if for resized, web-ready shots.
Another request could be for editing or digital
retouching on some or all images. Images can
be delivered online or by post with a DVD
Whatever your needs……
"We look forward to hearing from you….."

Previous example of our Conference Photography work near London